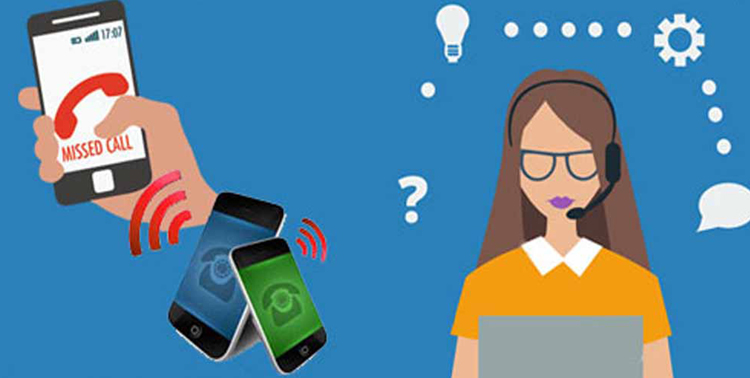 Missed call service is an automated web-based application that enables you to get notifications about your request on your dedicated phone number. Once a customer's leave a missed call, the contact detail of the customers is stored in the database and used for various purposes. It is a simple technique that helps in increasing your business. With the integration of the CRM, it becomes the deadly instrument for the client as one dashboard can handle the entire product life cycle for you. It provides your audience to reach to you without any downtime and obstruction. Now a day direct and consistent communication is the easiest way to increase your business. So the missed call software solution is the most effective way to connect the customers. If you want to increase your business in the market, then it is the best solution for all.
It is the most effective idea to increase our marketing skills and also help in increasing customers. The missed call service is useful to customers as it is free so customers do not need to pay. Due to the customers take more interest and at least once they gave a missed call.
The software will provide the facility that responds to the customer using various methods like SMS, Calls or IVR. One of the most important uses of missed call software solutions is the integrated CRM Software and website which saves customer's information.
Missed call marketing, missed call application allows you to do missed call marketing and perform various tasks to solve the customer's requirements.
Save records, missed call service software not only dial missed calls, but also it will record and saves all the detailed information.
One Software many solutions, it will provide us many options like to choose missed call & SMS, missed call & IVR, missed call & voice SMS and more.
The software will help in providing an on-demand missed call solution by sharing the customized content with your valuable audience.