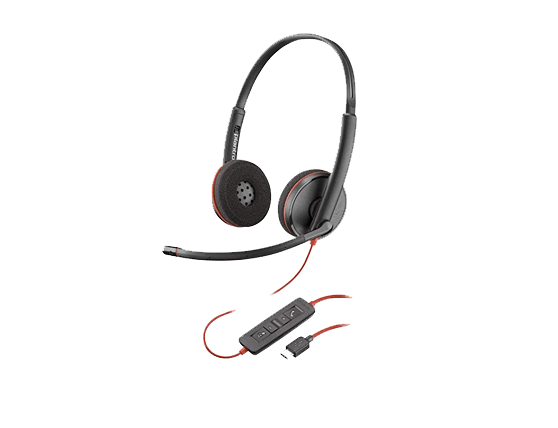 Blackwire 3200 Series
Available in monaural (C3210/C3215) or hi-fi stereo with passive noise reduction (C3220/C3225)
Variants include universal USB or USB-C
Connectivity to smartphone and tablet via 3.5 mm (C3215/C3225)
Intuitive inline controls to answer/end calls, control volume, and mute
PC wideband audio with noise-canceling microphones for high-quality PC telephony
Plantronics Manager Pro, an additional purchase, enables your IT team to gain insight into every compatible Plantronics headset being used company-wide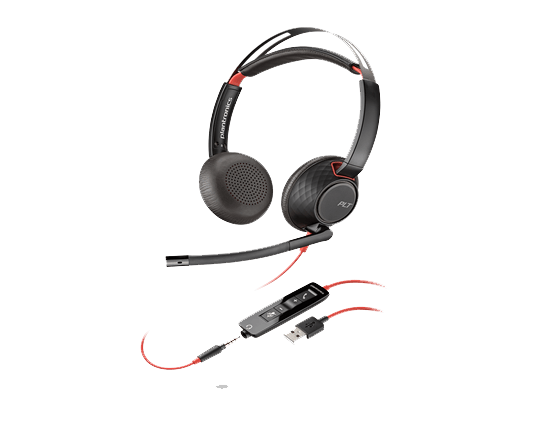 Blackwire 5220 Series
Deal for all-day use, long conference calls and listening to multimedia
Noise canceling microphone masks nearby talkers for maximum call privacy
Available in monaural (Blackwire 5210) or hi-fi stereo with passive noise reduction (Blackwire 5220)
Variants include universal USB or USB-C
Connectivity to smartphone and tablet via 3.5 mm
One-touch call answer/end, volume +/- and mute
PC wideband audio with noise-canceling microphones for high-quality PC telephony
Plantronics Manager Pro, an additional purchase, enables your IT team to gain insight into every compatible Plantronics headset being used company-wide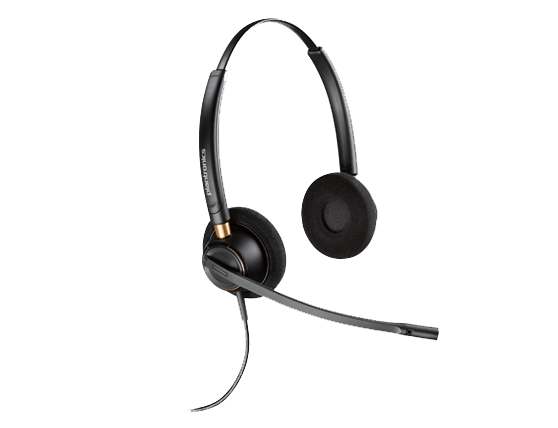 Encorepro 520
The EncorePro 500 series balances all-day comfort, superior noise-canceling, and long-term reliability in three innovative designs. Your team will feel the improvements and customers will hear it.
Flexible unibody boom
Aircraft-grade aluminum joints
Laser-welded construction
Visual and tactile positioning guides
Noise canceling microphone
Adjustable fit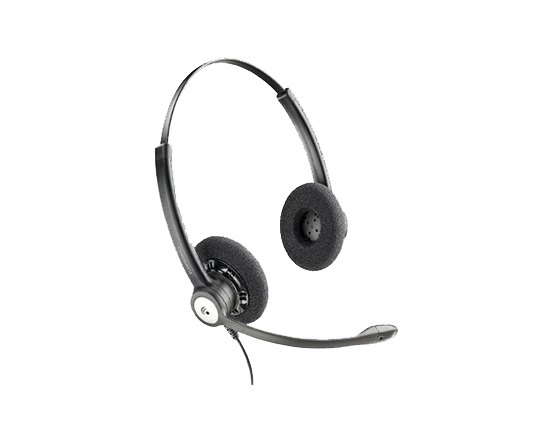 Entera HW 121N
Entera USB headsets are a simple-to-use, comfortable, and durable choice for PC-based, phone-intensive users in busy customer service environments, conference calls, Web-based training, and PC multimedia applications. Plus, they're priced right, easy to deploy, and offer a simple-to-upgrade solution that IT can rely on.
Noise reducing microphone
Multiple wearing options
Wideband audio
Comfortable & lightweight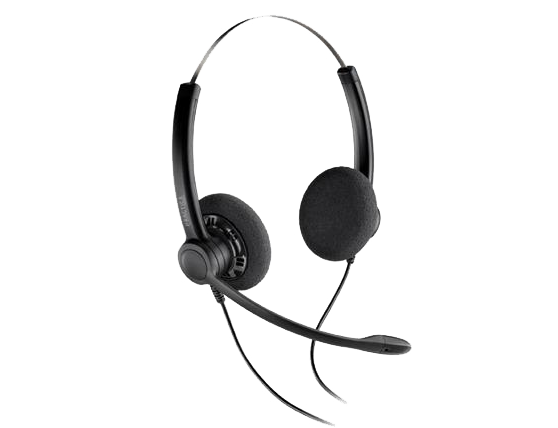 Practica SP 12
The headsets of choice for the most cost-sensitive contact centers. Featuring a functional design, the Practica SP11/12 headset delivers call clarity with noise-cancelation technology. Adjustable components ensure comfort as well as ease of setup and maintenance.
Adjustable over-the-head design to meet most fi t and comfort needs.
Monaural and binaural wearing styles.
Noise-canceling microphone reduces background noise.
One year
Sennheiser SC 60 USB Headset with In-Line Volume Control
Noise-canceling microphone – your callers will hear you, not what's going on around you
Quick and easy set-up with the USB connector
Features Sennheiser quality sound, both for you and your callers
The dual-ear wearing style feels more like your favorite pair of headphones than a headset
Answer and end calls, adjust your volume and more with the in-line call controls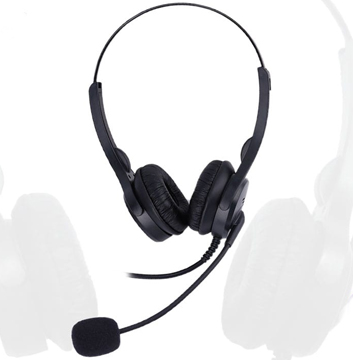 USB HEADSET
Binaural Headset for good acoustic separation.
Ergonomic and Light headset design for all day comfort.
Gimbaled speaker for perfect fit on all head shapes and sizes.
Dymium Speaker for loud and clear wideband sound.
Adjustable Surgical Steel Headband for long term flexibility and strength.
Flexible geared Bi-Metal Mic Boom for perfect mic positioning and long life.
Unidirectional Microphone
Soft leatherette ear cushions for all day comfort and hygiene, Optional Sponge cushion
Headsets compatible for Linux, Windows XP, Vista, 7, 8 & 10
Available models in QD cord and without QD cord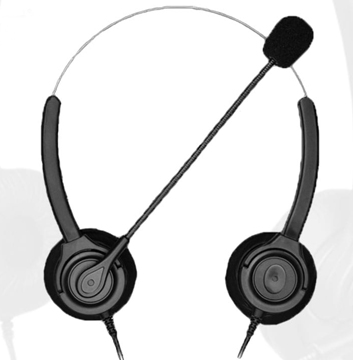 USB HEADSET
Binaural Headset for good acoustic separation.
Ergonomic and Light headset design for all day comfort.
Gimbaled speaker for perfect fit on all head shapes and sizes.
Dymium Speaker for loud and clear wideband sound.
Adjustable Surgical Steel Headband for long term flexibility and strength.
Flexible geared Bi-Metal Mic Boom for perfect mic positioning and long life.
Unidirectional Microphone
Soft leatherette ear cushions for all day comfort and hygiene, Optional Sponge cushion
Headsets compatible for Linux, Windows XP, Vista, 7, 8 & 10
Available models in QD cord and without QD cord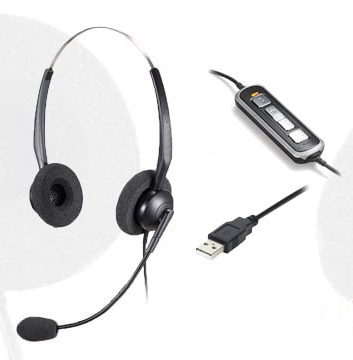 USB HEADSET
Binaural Headset for good acoustic separation.
Ergonomic and Light headset design for all day comfort.
Gimbaled speaker for perfect fit on all head shapes and sizes.
Dymium Speaker for loud and clear wideband sound.
Adjustable Surgical Steel Headband for long term flexibility and strength.
Flexible geared Bi-Metal Mic Boom for perfect mic positioning and long life.
Unidirectional Microphone
Soft leatherette ear cushions for all day comfort and hygiene, Optional Sponge cushion
Headsets compatible for Linux, Windows XP, Vista, 7, 8 & 10
Available models in QD cord and without QD cord